WE OFFER A VARIETY OF CREATIVE SERVICES TO SUITE EVERY NEED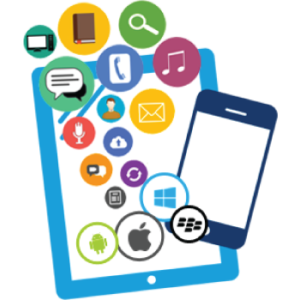 Hands in technology is a prominent Mobile Application Development Company  that offers top-notch, flawless and dynamic Applications all around the globe. Considering the necessary and sufficient requirements of the clients, we offer to build variety of enriched Mobile apps for iPhone, IPad, Android and Tablets. Our work-flow model is totally selective and quality oriented. It assures practical and profitable outcomes overall.
Stay updated is the latest trend, and mobile app users always join steps with the latest technologies to lead the competition. To support them in joining the bandwagon, it is imperative to upgrade iPhone, Andriod and Windows apps to the latest version release, and that's why our highly skilled and experienced team does at Hands In Technology.
We have a team for upgrading, testing and deploying apps according to the latest version release for different mobile devices.
Our expertise team not only excel in building native mobile application but also understands client requirement which gives an excellent result.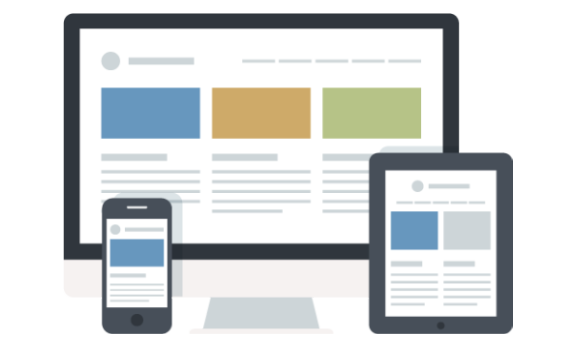 Don't let your website be just another URL on the web.  Hands In technology can help it be a powerful marketing medium to attract prospective customers. 

We are in the business of developing creative, conversion focused websites, we are well-poised to help your business make a mark online.
Why Us ??
We have

Creative Team

who excel in making your website look really very different yet very simple in terms of User Experience.

We offer a wealth of responsive web design services and will incorporate the latest tools including 

CSS3 and HTML5

, to make sure your site stays well ahead of the curve and achieves a high-quality appearance.

Responsive website to adapt to a variety of screen sizes as more people turning to the smartphone and tablets

Built-In SearchEngine Optimization

We have experienced development team for developing Content Management Website. With updated tools and techniques we deliver most optimized Website.

We value our clients valuable time and hence we design CMS with lots of easy options like Drag and drop option, update content with user friendly editors, Create new pages as and when required !!!
Good websites get applause. Great websites get business.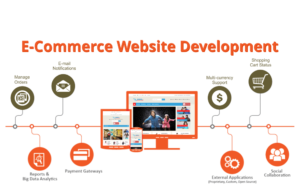 A good eCommerce website design is the foundation of your online store. As an eCommerce Website Designing Company, we recognize the importance of usability and eye catching design interface. We offer robust and fully functional eCommerce websites development services and custom eCommerce solutions designed specific to your requirements. We deliver eCommerce websites and mCommerce Apps that helps you achieve your business goals.
We help you choose the latest tools and technologies best suited for your business. We Design the most usable interfaces and deploy it in a secure environment. Our maintenance team gurantees no downtime and the SEO team regularly analyzes traffic and creates strategies for higher traffic and goal conversions. We work with you as your partners and not just developers.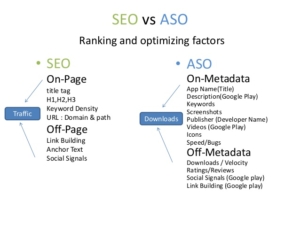 Hands In Technology team of SEO Experts and SEO Consultant will develop a customized SEO strategy to meet your business objectives. In search engine optimization many elements are combined to create a great user experience for customers. Our SEO professionals will study your competitors and industry sites to build a comprehensive SEO plan to outrank them.
For SEO following factors needs to be considered such as :
Business Analysis and Objective

Website Architecture and Design Analysis

Technical SEO

elements in the website to optimize the site for ranking

Keyword Analysis based on identifying needs to customer

Target Audience

Optimizing page speed
ASO is the process of optimizing your app's page for an app store like the Google Play App Store, the Apple App Store or the Amazon Appstore. Optimizations are primarily done inside the app store and need to be done for each app store individually.
For ASO following factors needs to be considered:
Choosing the right keywords

Optimizing the app name and description

Testing icons, screenshots and videos

Optimizing the keyword field (App Store)

Localization

Backlinks (Google Play)

Optimizing ratings and reviews
Effective Project Organization
Implementation of seamless communication methods, transparent and predictable process and best practices among development team, Project Managers and client leads to effective manage the project. Our mature and quality project management, focusing on all the vital elements.
Optimal Technical Implementation
Security, privacy, best practices of development, research and utilization of futuristic & emergent technology are our main pillars over which we develop any software system. It avails us to develop a highly performing software which is scalable, robust & glitch free.
Stringent Quality Control
Quality has been our one of the foremost USP, where we never compromise. No matter whether a project is small or too big; after completion of iteration and during development our quality engineers audit the system with various means. We also ensure a software gets developed in a safe and secure environment.
Our Proven Process Produces Results
1. MEETING
This is the starting phase where we gather information regarding the business requirements.
2. PLANNING
The communication that leads to preparing the requirement specification documentation guides us to prepare the system and software design.
3. EXECUTE
After receiving the system design, to start with coding we divide the work into units.
4. TESTING
Testing follows up code development to see how well the product matches with the requirements so that the same fulfills all needs placed during the requirement phase.
5. DELIVERY
Once we have a thorough round of testing done, we are ready to launch. Our support staff ensures that any little tweaks to be done.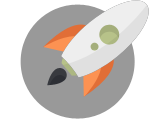 Ready To Talk?
Do you have a big idea we can help with?